ENDEMIC GONE GLOBAL
Monkeypox hits over 19,000 cases in the US, but what is it?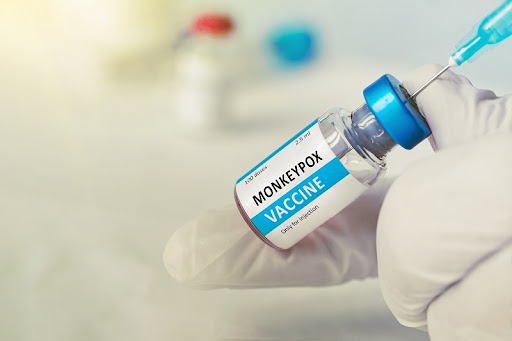 Monkeypox, a zoonotic disease endemic in western and central Africa, has now spread worldwide. According to the CDC, there are a total of 51,814 cases throughout the globe, but only 443 of these numbers come from a location reporting the pox historically. By the end of August, the U.S. hit 19,989, with 32 of these cases being from Arkansas. Large cities saw large amounts of people infected, causing panic and misinformation to ensue.
"I figure monkeypox won't become as big as Covid has, but I figure since we are all in such close proximity at school, we will see a few cases in the coming months," said Morgan O'Niell,  10.
A common misconception of these lesions are the belief that it is a sexually transmitted infection specifically spread through gay men. Although intimate reactions more commonly spread monkeypox, multiple forms of close contact pass on the disease. Touching contaminated fabrics and surfaces can potentially spread monkeypox as well, but the chances of infection are  not as likely. Anyone, regardless of sexuality, is at risk of contracting monkeypox.
"I think it's very, very important for everyone to be cautious about making bold and definite statements about how this virus is only going to spread," said Anne Rimoin, epidemiologist at UCLA Fielding School of Public Health.
According to the CDC (center for disease control and prevention), the most notable symptom of monkeypox is the rash that develops on the skin. The lesions begin as small bumps and slowly evolve into large and painful papules. The bumps are known to be itchy, painful, and potentially scarring. Those infected may also develop fevers, chills, exhaustion, muscle aches, respiratory symptoms, etc. Typically, the disease is not deadly. 
"While the monkeypox rash can be mistaken for chickenpox, shingles, or herpes, there are differences between these rashes," said Dr. Esther E. Freeman, board certified dermatologist. 
At the beginning of the outbreak, it was believed that monkeypox could only be spread symptomatically, but new information suggests that this is false, according to a study published in the National Library of Medicine. The study took place at the Bichat-Claude Bernard Hospital in Paris, where 200 asymptomatic people were taken and screened for the virus, with 13 of those 200 turning out positive. Later on, only 2 of the 13 developed symptoms. 
 "Any virus that can spread by asymptomatic people is harder to contain because the people spreading it don't know that they're infected and don't change their behavior," said Rachel Bruce, interim chairman of the Long Island Jewish Forest Hills hospital.
Leave a Comment