HIGH AS HOPE: CATHARSIS, DREAMINESS, AND REVISITS
High As Hope:
Florence + The Machine has always been a large part of my music tastes. I've been listening to them for virtually my entire life, with their first album being released about four years after my birth. I have distinct memories of listening to their Pandora station and being upset when I couldn't go back to re-listen to a particular song.
Late elementary school marked a turning point in which I didn't listen to them as religiously, though this didn't prevent me from buying the CD of How Big How Blue How Beautiful when it came out, and I could still call myself a fan. Midway through middle school came the release of High As Hope (HAH), which passed under my radar. The big single from the album 'Hunger' was on some of my playlists and frequented stations, but I didn't listen to the album in earnest until a few months ago. 
To say it was a revelation would be an understatement. I liked 'Hunger,' but my reaction to it was still tepid. It didn't rank amongst my other favorites like 'Only If For A Night', 'Over the Love', or 'Addicted to Love'. Yet, not only did listening again provide evidence I had criminally overlooked 'Hunger', it also showed that I had criminally undervalued the entire album. Not only is it a collection of ten emotionally varied and hard-hitting parts, it is a sum of well-written, well-produced, and exquisitely performed songs. 
The album acts as a journey through grief, regret, and hope for the future. There is anger, desire, disappointment, and multitudes of happiness. Listening to it is both a worthwhile music endeavor and an emotionally revealing one.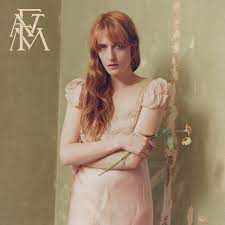 The more reverent of the songs like 'Patricia' or 'Grace' lend themselves to quiet introspection whereas 'June' and 'The End of Love' highlight both feelings of discontent and a strife for more. 'Big God' and '100 Years' capture an angrier, more restless energy, and 'South London Forever' and 'Hunger' perfectly encapsulate the growing pains that occur all throughout life. 
It's the kind of record that one can return to over and over again depending on the week or the day or the hour or even the moment. There will always be something new to discover and something new that will resonate. Through this masterful harnessing of emotions, HAH acts as a full chronicle of a person changing, starting at the beginning of a character arc, and ending with the character's change and healing- catharsis.
The music itself is more stripped than previous albums, and it creates a more intimate atmosphere. Certain lyrics feel like they've been directly taken from a diary, or feel too private to listen to. Yet, this is where the universality of the music becomes clear. It is in these deeply personal moments when the album feels the most relevant.
Singer and listener do not have all the same experiences or perspectives, but they have the same emotions. The experience is an additional connection- but not a necessary one- for the emotional poignancy to come through.
The further into October we get, the more the sultry vocals and dreamy instrumentation conjures images of autumn leaves. The changing of seasons perfectly represents the internal change the album describes.
So if you're not sure what to listen to, or just need a little push to give HAH a try, consider this your sign.
9.5/10 would return to 'The End of Love' again
Further Breakdown:
Writing Quality: 9/10            Enjoyability: 10/10
Pace: N/A                            Visual elements: 9/10
Plot development: 9/10       Insightfulness: 9/10 
Characters: N/A
Current ranking of the album: 
The End of Love

Patricia

South London Forever

June

Big God

Grace

Hunger

No Choir

100 Years

Sky Full of Song
Leave a Comment