Christie: Murder, legacy, and little gray cells
CHRISTIE: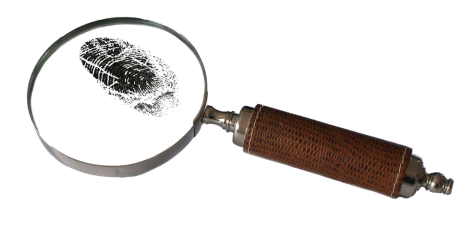 Edgar Allen Poe is credited with writing the first detective story, but it's Agatha Christie whose name is associated with the mystery genre. 1920 saw the publication of Christie's first mystery novel- "The Mysterious Affair at Styles"- and the introduction of Hercule Poirot (and his ever-present 'little gray cells'), one of fiction's favorite detectives. It wasn't until 1930 that the first novel starring Miss Marple (second favorite of Christie's sleuths) was released, though she had already appeared in numerous short stories. The range of Christie's influence is not confined to the iconic characters she created, it extends to the way she wrote her mysteries.
In the same way all fantasy is somewhat inspired by J.R.R Tolkein's "The Lord of the Rings", all mystery is somewhat influenced by Christie. The moral grayness of "And Then There Were None" is rivaled by no other mystery that I've read. An article on Medium.com cites Christie as introducing the concept of trapping all of the characters in one location (snowed-in at a lodge, stuck on a broke down train, unable to escape an island). Medium.com directly contrasts this to Arthur Conan-Doyle's Sherlock Holmes, where the fun of the stories comes from Holmes' pursuit of the criminal. The locked setting establishes a much higher sense of the stakes, and the necessity of finding the killer is amplified because the detective is trapped with them. At any given moment, the characters could be hurt. In an episode of the Poirot BBC starring David Suchet (1% of my brain is always dedicated to this series) titled "Three Act Tragedy" Poirot comments on this directly, stating that the case would not have been solved had he died. 
The popularity of Christie can also be attributed to her as a person. Her life was deeply unhappy (which can easily be seen in her works) and she potentially suffered from a bi-polar disorder, which may have led to her 11-day disappearance. The events that took place during that disappearance are the subject of speculation and the inspiration for several stories, including one of the most disappointing movies I've ever watched- Agatha and the Truth of Murder. Christie was also a female author, and while she was certainly not the first, the level of success she attained was likely unexpected. Thriller's were typically read by men (or at least only marketed towards them), but women always read mysteries, according to an article by High Plains Public Radio (HPPR). I have no problem believing that the large base of female readers were excited to see mystery novels written by a woman, and contributed to her large-scale success. Female characters didn't head thriller novels until 1978 with Ken Follett's "The Eye of the Needle." Now, it is significantly easier to find mysteries with female detectives, and if anything, more common. 
What remains interesting about mysteries, however, is how the level of professionalism changes with male and female characters. Poirot is a private detective, Columbo and Armand Gamacbe are homicide detectives, and Sherlock Holmes and Monk are consultants. In contrast, Nancy Drew, Miss Marple, Jessica Fletcher, Agatha Raisin, Hannah Swensen, and Lila Macapagal are all amateur detectives drawn into the case because they're retired and bored or directly tied to the original crime. Notable exceptions to this are Phryne and Peregrine Fisher of Miss Fisher's Murder Mysteries and Miss Fisher's Modern Murders respectivly, but both of them still have professionally employed homicide detective helpers/love interests. 
In a video essay on the YouTube channel "Pushing Up Roses," Roses notes that part of what makes Miss Fisher's Murder Mysteries so good is the fact that it features an attractive and capable female lead that isn't super young. The actress that plays Phryne Fisher, Essie Davis, was 43 when she began starring in the show, unmarried, and childless, but her life was still considered meaningful and full of worth.
Even with all of the things Christie gave the mystery genre, there are undeniable flaws with her work. The title of "And Then There Were None" is taken from a highly racist children's nursery rhyme, and non-white characters in her books are often described in insensitive ways. Thankfully, the mystery genre is progressing, with new detectives from new walks of life. 
While mysteries don't look like they used to, and aren't as popular (name three mystery movies from the past two decades Sophia Beams implores you in her Medium.com article: "The Mystery Genre is Dying"), there is still a place for it. There is still a place for the exploration of darker human emotions, the ways we hurt each other, and the importance of truth. There is still room for these discussions of moral grayness and justice, and there is still human curiosity that demands stories that challenge us. We demand stories that keep us guessing and make us look at our own actions. We demand stories that provide a safe place, and a promise that justice-whatever that looks like- will be given. The mystery genre promises us a puzzle, a question, and most importantly, an answer.
This review was not over any particular book/movie, but I wanted to express my love of mysteries as a whole.
10/10 would gush about the mystery genre again
Further breakdown:
Writing Quality: 10/10                   Enjoyability: 10/10
Pace: 10/10                                       Visual elements: 10/10
Plot development: 10/10               Insightfulness: 10/10 
Characters: 10/10
Some recs:
The entire BBC Poirot Series: It took me close to 2 years to get through it all, but it was so worth it. A delightful cast and 100% accurate adaptations of both the Poirot books and short stories. My personal favorites are Five Little Pigs, The ABC Murders, and Hickory Dickory Dock. 
"Arsenic and Adobo" by Mia P. Manansala: The first book in a fun, food-filled mystery series. The characters have witty dialogue, and feel like real people in the midst of both a mystery and their everyday lives.
Ordeal by Innocence BBC Miniseries: Directed by Sarah Phelps, this miniseries is a stylized and slightly-revised version of the Christie novel by the same name. Easily one of her most twisted, I love the 3-D way it addresses justice, goodness, and how choices have ripple effects.
"Djinn Patrol on the Purple Line" by Deepa Anappara: More thriller than the other entries on this list, the novel follows a young boy- Jai- as he starts looking into the disappearance of his classmates. While it isn't strictly a mystery, it is an intriguing story that deals with growing up and the transition to adulthood.
Murder, She Wrote: I love Angela Lansbury, I love a good case, and I love this show about Jessica Fletcher (Angela Lansbury), an older mystery writer who can't help but get drawn into investigations that it seems only she can solve.
Columbo: I'll admit that this series, starring Peter Falk, took time to grow on me. I started, convinced that this was the worst thing I'd ever watched, and now I can't go a day without saying "One more thing." It inverts the typical Whodunnit? into a Howtocatchem? in which the murderer is revealed early, and the episode follows Columbo as he attempts to prove they did it.
"Still Life" by Louise Penny: Easily the best in the Inspector Gamache series, "Still Life" introduces readers to French-Canadian Chief Inspector Armand Gamache, who loves his family and bringing perpetrators to justice, but can't outrun the corruption within his local police force. Even if the rest of the series isn't quite as good as the first, "Still Life" is still worth a read for the unique Chief Inspector and cozy setting.
Leave a Comment