Homecoming Lockdown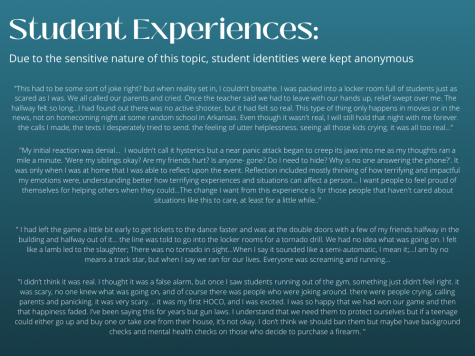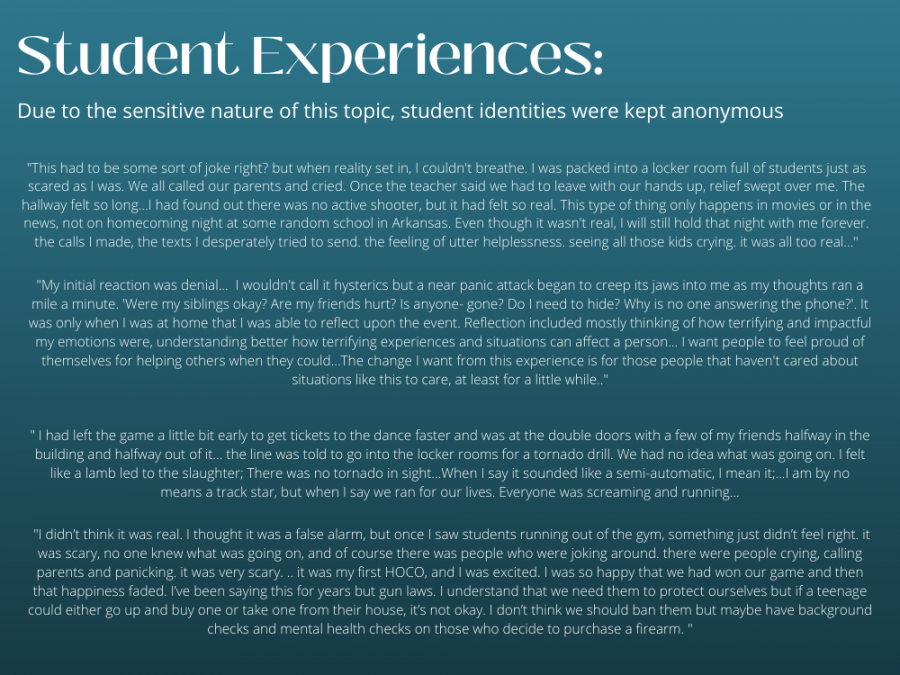 Between the RHS homecoming football game and dance on Oct. 8, 2021, police received a phone call from someone reporting hearing gunshots. All those in attendance of both the game and the dance were immediately put into lockdown.
"I had just arrived from the football game and I was in the middle of the courtyard about to bust off some dance moves when I heard the announcement from the DJ. We immediately communicated with all teachers and administrators on duty to secure the place and get students away from possible danger," Leo Hernandez, student success coordinator at RHS, said. "When the RPD arrived, they made sure that all students and adults on duty made it out of the building safely."
According to ArkansasOnline.com, a student in the cafeteria was the one that made the call, saying that they heard approximately five gunshots. The publication also reported that while officers at the school received a report of suspicious individuals at 9:44 p.m., the phone call from the student was not made until 9:53 p.m. According to the statement made by the RPD on Oct. 11, the caller was in the building when other students ran in, shouting about shots and an armed person. While the attendees were in the lockdown, police swept the building, finding no signs of either shots or an armed intruder.
"Speaking for myself, I acted based on previous training in this type of situation. I did what I could to help keep everyone safe until we were given the green light to get out," Hernandez said.
During and after the lockdown, a rumor circulated that a student had been shot, but was later investigated and found to be false, as stated by an article posted to ArkansasOnline. The student who required medical attention was a dehydrated football player who received assistance. No attendees were physically hurt by a gun during the lockdown.
"I think that both the RHS administration and the police departments, and sheriff's department, did an outstanding job of securing the entire campus and then systematically searching for the possible threat," Timothy Pate, a biology teacher at RHS said. "We can't predict where or when something like this might happen, so in the future we just need to be prepared like we were this time." 
Leave a Comment