The Best Four Books of March
If not for Spring Break, I would not have been able to read anything this month. With the impending arrival of end-of-year testing, classes picking up, and our newspaper's state conference looming in the distance, March was a month characterized by: "I'll add it to the calendar." 
Reading became my reprieve in the midst of the busyness, but not fully an escape. This month, I not only read more non-fiction than I usually do, but enjoyed most of it and found myself looking into more non-fiction to explore in the future. I hope this momentum carries into April. 
Just like the months before, there will be a plot summary for each book followed by a brief review, and a one-sentence summary. These books are ranked from "Compelling" to "Couldn't put down." 
"Are You There God? It's Me, Margaret" by Judy Blume
Twelve-year-old Margaret Simon has recently moved from New York to New Jersey with her mother and father. As she tries to make a place for herself away from her Grandma, and makes new friends with the girls at school, she also navigates her uncertainty about her own religious identity– torn between her mom's Christianity and her father's Judaism. As the school year progresses, Margaret begins growing into herself.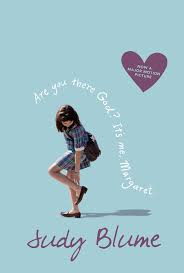 I read this on a whim after seeing an article about influential childhood books, and feeling my own childhood had been short changed because I'd never read it. I read through it in the span of one morning, and despite the main character and I being at vastly different points in our lives, there's still something very compelling and recognizable in Blume's work. At its core, the book is about self-discovery and the difficulty of finding our place in the world, and whether that's in middle school or the world at large, these themes remain relevant. This impact is furthered by the down-to-earth nature of Margaret herself, who doesn't fall into the pitfalls of self-pity or melodrama, but approaches every situation with candor and a bluntness I wish I had. Ideally, I would have read this book sooner, but time has not diminished its merits.
9/10 would explore a small New Jersey town again
"Double Cross: The True Story of the D-Day Spies" by Ben Macintyre 
While WWII lives vividly in the public consciousness, especially key moments like the attack on Pearl Harbor and the bombing of Hiroshima, Macintyre's work is an examination of the forgotten people behind one of the most infamous events in global history– the D-Day invasion. Rather than focus on a particular espionage agency or one spy, Macintyre weaves together the story of five spies– each with their own loyalty and histories– whose collective actions led to D-Day as we know it.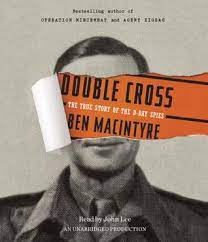 Macintyre perfectly captures the uncertainty of wartime, the conflicting emotions and identities at play, and the way a few people can change the course of history. However, he does all of this without being overly patriotic (or nationalistic) and without remembering the war through a nostalgic lens. "Double Cross" is not the story of unequivocal success, nor is it paying lip-service to the Allied Powers, rather Macintyre takes the approach of revealing all details of the various plans and counter-plans, laying bare both their successes and shortcomings. In doing so, he paints a portrait of deeply complicated people whose goodness and badness coexist. And he paints the world in shades of gray, bringing nuance and new understanding to well-trod stories.
9.25/10 would get lost in the complicated web again
"The Light We Carry" by Michelle Obama
Following the runaway success of her 2018 memoir "Becoming" Michelle Obama returns with "The Light We Carry" to describe her personal journey navigating changing relationships in adulthood, watching her children become adults, and dealing with unprecedented hardship. This memoir was written during the pandemic, and is in some ways a response to it, as Obama chronicles how she survived, succeeded, and remained in touch during a time of personal crisis while also recalling her past triumphs in times of difficulty.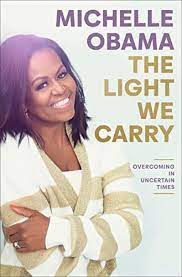 Obama is the perfect memoir writer because of her ability to connect with the audience while offering advice. She is at once a confidant and an older sibling, speaking from her heart and with an honesty that transcends the page. The experience of reading her writing is comforting, and I found myself relaxing as she detailed her personal struggles and eventual adaptation to the struggles in her life. Obama does this by plainly describing the details of her own life, she does not sugar-coat nor filter out the uncomfortable or unattractive parts of her life; instead, she leans into our shared humanity and promises that, above all else, humanity is resilient. 
9.5/10 would use this as a self-help book again
"The Woman's Hour: The Great Fight to Win the Vote" by Elaine Weiss
In 1920, Suffragettes were close to achieving their goal of female suffrage, the 19th Amendment was one state away from being ratified and added to the constitution. The final battle for white female suffrage would take place in Nashville, Tennessee, where various Suffragette movements (the middle-ground group, militant faction, and young party) and anti-suffrage movements spearheaded by conservative women (the 'Antis' as they were known) converged on the state courthouse to watch (and try and influence) the proceedings. The battle was uncomfortable, long, and an illuminating look at politics of the 1920s– as well as insight into the way the 19th Amendment changed U.S. culture permanently.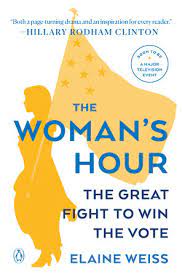 As with many historical events or movements, there is a tendency to flatten the dialogue and generalize the groups themselves. We remember history as being dichotomous, and ruled by either/or decisions, rather than acknowledging the innate and uncomfortable complexities of the topic. Weiss encourages the audience to sit with this discomfort in order to draw a richer, better defined image of the suffrage movement of the 1920s. Weiss depicts suffrage in the larger context of the time, showing how the suffrage movement intersected with white nationalism movements, and the divided politics of the North and South. It may be the story of white women's right to vote, but it's also the story of a deeply conflicted country at war with itself and its ideals.
10/10 would watch the political struggle again
Leave a Comment