Tony Nominations 2023: Favorites, disappointments, and elitism
For someone who's been in love with theater for years, I only started watching the Tonys last year. This is mostly because I struggle to sit still for hours on end, and I find the format of award shows boring– self-congratulatory speeches, jokes that don't land, and endless B-roll of people sitting in padded chairs looking awkward.
What finally broke down my resistance to watching this particular awards ceremony was the live performances. The Tonys are undeniably a great way to see high-quality presentations of iconic songs or moments from shows that are otherwise inaccessible. Last year, I was enticed by the performances from "A Strange Loop," "Company," and "Girl from the North Country," in addition to my excitement over the host for the ceremony– Ariana DeBose of West Side Story fame. What has brought me back to the Tonys this year is my continued desire to see DeBose host (hopefully these two consecutive years will turn into a pattern) and my revitalized understanding of the role of awards ceremonies– which is to celebrate good art (even if there are obvious politics involved in the decision of recognition).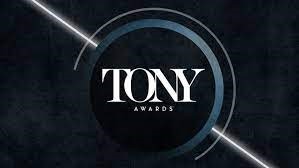 Thus, my interest in the Tonys ceremony translated to interest in the nominations. For the sake of this review, I will be focusing on my reactions to musical nominations only because, as much as I love plays, I have less experience and knowledge about them. Musicals, by way of public cast recordings, are the most accessible form of theater for me and for many others– especially Broadway theater which remains barred from the general public due to travel and ticket cost. I should also note that while I understand the basic plot for all of the shows discussed, I have not seen all (or many of them) and my primary experience with them is either through cast recordings or taped performances of earlier productions.
It's been an interesting season for musicals. We've seen a large number of well-received revivals– leading some to speculate that Best Revival of a Musical is going to be the most competitive and shocking award of the night– debates over what was eligible for this awards cycle, a wide-range of narratives, and several shows that, while racking up a large amount of nominations, have yet to release cast recordings– specifically "Sweeney Todd," and "New York, New York."
With few exceptions (and maybe only one exception) I've yet to form any preferences on what I want to win and what I think will win. Rather, I've been choosing to enjoy the barrage of theater-themed content while considering the nominations this year and where I think the successes, mistakes, and repeated failures were seen. I've tried to condense each of these categories into a few standout moments, but there's no strict format or style here– it's more an informal sharing of thoughts as I continue the countdown to theater's biggest night.
Favorites
1. Michael Arden gets nominated for Best Direction of a Musical for "Parade" 
I can only hope third time's the charm for Arden, whose directorial work is often praised but unrecognized. He was previously nominated for this same award in 2016 (for the brilliant staging of Deaf West Theatre's "Spring Awakening" which incorporated American Sign Language alongside spoken– and sung–English) and in 2018 for the beloved and breathtaking "Once On this Island." It's impossible to deny the beauty of his work– which I've witnessed only through clips on the internet– but which theatergoers and critics alike have pinpointed for its creativity and effectiveness. My fingers are crossed that this is his time, and this is the only category in which I've solidly picked a desired winner.
2.  The Best Revival of a Musical category.
As previously mentioned, this year, it seems that the Best Revival category is going to be the biggest competition and likely have the most contentious outcome. Within the category, we see a metaphor for the Tonys as a whole– an eclectic mix of stories and music styles that excel in their respective genre (the critics may not love "Camelot," but it appears audiences are slightly warmer to it). Within this category, we see four heavy-hitters (two of which have music written by the recently deceased Steven Sondheim); they are "Parade," "Sweeney Todd: The Demon Barber of Fleet Street," "Lerner and Loewe's Camelot," and "Into the Woods." I find this category exciting because I love all of these shows and therefore any outcome for this category is a good outcome. Further, these productions have all taken steps to distinguish themselves from their predecessors, meaning they are not simply revivals of previously popular work, but reimagined and reinterpreted versions of their source material. It takes a good creative team to find new relevance in old stories while also honoring the beauty of its original form, and I'm excited to see who takes home this prize.
3. The Nomination of Alex Newell and J. Harrison Ghee for Best Supporting Actor and Best Actor respectively
The Tonys have an undeniably shaky history when it comes to recognizing and respecting nonbinary talent, including still having gendered best performer awards. However, with the first-ever nomination of nonbinary performers (Newell for "Shucked," and Ghee for "Some Like it Hot,") there's hope that future awards will be more progressive. In addition to the potential progress created by Newell and Ghee's nominations, it's exciting to see their talents recognized. Both perform demanding roles (vocally and physically) and have already received praise for their charismatic and strong performances. The pair are important for the award as a reminder of the contributions to art made by nonbinary and Black artists, and even if neither win, their nominations still prove that nonbinary talent can and should continue to be honored.
4. Jordan Donica gets nominated for Best Featured Actor in a Musical
This is easily my most abstract favorite moment seeing as "Camelot," has not released an official cast recording nor have I seen anything beyond the show's promotional materials. However, as someone with a deep love for the score of "Camelot," it's undeniable that the character Lancelot largely functions as the show's emotional core. This is partially because Lancelot has several solos and plays a pivotal role in the main action of the story, and because Lancelot is the character that sings "If Ever I Would Leave You," which is not only my favorite song from the musical but also the most emotionally revealing one. An early rehearsal clip of Donica performing this song shows his ability to emote in the way the song needs and convey effectively the emotional conflict of the story– needing change and yet being unable to achieve it. Seeing as "Camelot" was largely overlooked, it's reassuring to know that even shows with mixed reviews can receive recognition for their virtues, of which Donica is one.
Disappointments
1. Phillipa Soo is snubbed twice
Soo, best known for originating the role of Eliza Hamilton in "Hamilton" was a part of two shows eligible for this Tony season. In 2022, she played Cinderella in "Into the Woods" (making her eligible for Best Supporting Actress in a Musical) and currently she plays Guinivere in "Camelot" (making her eligible for Best Leading Actress in a Musical). Despite these qualifications, Soo did not receive a nomination in either category, which is a sad twist of fate for an actor who has proved herself to be versatile vocally and in acting range. For "Camelot," which received few nominations, Soo's exclusion is frustrating but more expected. However, "Into the Woods" opened to large audience and critical success, and it garnered numerous nominations, including acting awards. The only thing we can do now is hope Soo will return to Broadway in a new role soon, so that she might finally get the award she deserves.
2. Adrianna Hicks, Anna Uzele, and Patina Miller are left out of Leading-Lady noms
Within this 2023 Tony season, numerous shows reminiscent of the old Hollywood musical broke onto the stage, and several more channeled past Broadway glory. Among these were "Some Like It Hot," "New York, New York," and "Into the Woods." Both "Some Like it Hot," and "Into the Woods" received largely positive reviews from both critics and audiences, and despite "New York, New York" getting more mixed reviews, the talents of the cast were often noted. In general, these shows also performed well with nominations– "Some Like it Hot" received 13, "New York, New York" received nine, and "Into the Woods" received six. Notably absent from these impressive lists, however, were  nominations for the shows' leading ladies Hicks ("Some Like it Hot"), Uzele ("New York, New York"), and Miller ("Into the Woods"), who despite their sizable parts and talents were overlooked. I find it not only frustrating but actively surprising, as several of the actors' co-stars received nominations. Hopefully, Hicks, Uzele, and Miller will win in their category in other theater awards, such as Drama Desk and Outer Critics Circle awards.
3. Tony Shut-out for "1776," and "A Beautiful Noise: The Neil Diamond Musical"
I have highly limited knowledge of both of these musicals, but from the collection of clips, performances, and press reviews I saw for the shows, I find their exclusion from the awards disappointing. "1776" delighted with its critical and ironically aware nature that seemed a shoe-in for a Best Revival of a Musical nomination and "A Beautiful Noise" seemed likely to at least get a nomination for leading man Will Swenson who plays the titular Diamond. One has to wonder what led to these shows being ignored.
Repeated Elitism
So here lies my most complicated thought regarding all of the Tony nominations this year– the shut-out of "Bad Cinderella." I didn't bring this up in earlier categories because of the complications surrounding my feelings towards it. 
I strongly dislike this show. I remember listening to the cast album and being left dumbfounded by how hollow it was. The more I hear it, the less  I enjoy it. This is by no means the fault of the cast or their performances, rather the score itself is weak and the story is no better. However, the show was written by famed "Phantom of the Opera" composer Andrew Lloyd Webber, and I worried this would lead to its over-nomination. In this way then, I was relieved when I saw that the show hadn't been recognized for the top prizes of the evening.
At the same time, however, "Bad Cinderella's" complete exclusion is a callback to earlier elitism within the awards. The visibility of this elitism varies from quiet snubs to targeted barring– like when the Percy Jackson musical "The Lightning Thief" was not nominated for a category in which it was the only eligible show.
Exclusions like this remain the paradox at the center of Broadway as a whole– by and large the supporters are young people, but the ticket-buyers are older. So how do you sustain art meant for young people when you always have to commercially appeal to those who are older? This question may not ever be answered, but it will remain in my mind as a continual reminder of the politics behind what gets recognized. Further, because shows that receive lots of Tony recognition often see boosts in ticket sales, it's also a reminder of the politics behind what gets to be successful.
Overall satisfaction with the Tonys: 7/10 would be relatively satisfied with the awards again
Leave a Comment