Summer Anticipations
As summer approaches rapidly, so too does the promise of more free time. Naturally, this increase in time means more opportunities for me to read, watch, and listen to new things. With all of the new releases I'm looking forward to experiencing, and all of the old releases I'll finally have time to dive into, I thought there was no better way to end the column this year than to share a few of the things I'm most looking forward to. These are in no particular order though I have categorized them based on media type.
The Last Voyage of the Demeter
This movie, set to release in early August, is based on a chapter from Bram Stoker's "Dracula." In this chapter– "The only interesting one," according to my father– Dracula travels from Transylvania to London by shipping himself in a coffin aboard the ship The Demeter. Of course, in order to sustain himself along the journey, Dracula must feed, and the crew of The Demeter find themselves the trapped prey of a supernatural being.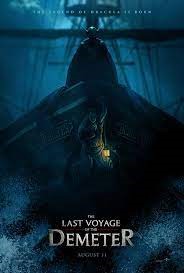 In the book, this chapter ends with a depressing yet inevitable conclusion– the ship comes ashore and the dock-workers discover the crew is missing and the Captain is holding a crucifix, tied to the wheel of a ship. The trailer of the movie promises, at the very least, a more action-packed narrative as the crew decides to fight against the midnight terror and free themselves from the undead beast. The Last Voyage of the Demeter promises tension, plenty of dark and stormy nights, and strong performances by Corey Hawkin, Aisling Franciosi, and Liam Cunningham.
Barbie
I remember getting a barrage of news articles surrounding Greta Gerwig's Barbie when the first production photos– showing neon outfits and roller skates– were released. I was immediately hooked, if not by the bright visuals, then by the drama of the trailer (a near exact-remake of the Planet of the Apes trailer).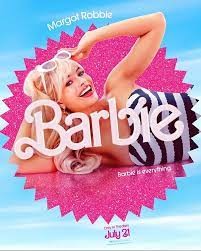 While the plot still remains elusive to me, I'm looking forward to seeing a movie full of unapologetic giddiness and aggressively happy visuals. The cast includes Margot Robbie, Ryan Gosling, Simu Liu, Issa Rae, America Ferrera, and Alexandra Shipp amongst others. I imagine the anticipation will only continue to build as the film's July release date nears.
Spider-Man: Across the Spider-Verse
After a multi-year love affair with superhero movies, I finally burnt out and vowed not to watch them anymore. Of course, there is always an exception to the rule, and Spider-Man animated movies are that exception. The visually stunning and emotionally moving first movie established a strong foundation that the second promises to follow-up on as Miles Morales (voiced by Shameik Moore) explores his identity in relation to the other version of Spider-Man in this universe and as a person within his New York community.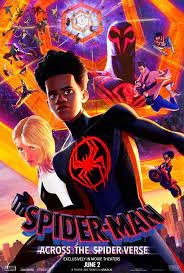 Other returning cast members include Hailee Steinfeld and Jake Johnson, and new cast members include Oscar Isaac and Daniel Kaluuya. I have every faith and confidence that this movie will live up to its predecessor, if not surpass it.
"Yellowface" by R.F. Kuang
After the success of her fantasy series "The Poppy War" and standalone "Babel," Kuang's newest offering, "Yellowface," promises to be an intense exploration of identity, cultural appropriation, and the ethics of the publishing industry. The story is that of friends Athena Liu and June Hayward, the former of which dies in a freak accident leaving her explosive manuscript unfinished and unpublished. Seeking the success achieved by her friend, Hayward chooses to steal Liu's work, and in accordance with the themes of race and identity presented in Liu's novel, rebrands herself to be racially ambiguous. What follows is a series of small lies that lead to larger lies that lead to questions about authorial intent and who has the authority to write stories.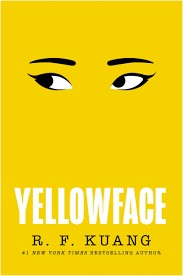 Kuang has proven herself to be an accomplished writer– I'm in love with all of her works– and I have no doubt that "Yellowface" will be another triumph of both storytelling and moral questioning.
"Don Quixote" by Miguel Cervantes
Each summer, I pick a 'project book' (a long book that I don't have the time or emotional bandwidth to read during the school year) to dive into when I have more time. This year, I've selected "Don Quixote," a classic tale of knightly adventures, friendship, and aging, which has been sitting in the back of my mind for months. Each time I enter my room, I see it sitting on my shelf, and I'm looking forward to finally getting to sit down with it and experience the story.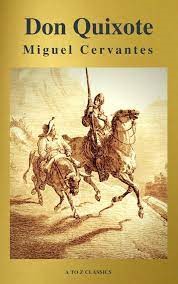 Most of my other project books have left me emotionally wrecked, and while I'm hoping Cervantes will spare me some of that pain, I'm also fully prepared to dedicate my mind and heart to his masterpiece.
The Daily by the New York Times
This daily podcast is not entirely new to me, but despite wanting to listen to it consistently, I've never gotten around to doing so. During the summer, I intend to incorporate these 30-40 minute episodes about important global and national issues into my schedule.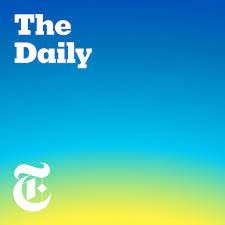 The episodes are always incredibly well researched and presented, making the content compelling and effective.
Overall excitement for the summer: 9/10 ready to explore new things again
Leave a Comment